Click here for Results
---
2017 Tasmanian Team Trials
The 2017 Tasmanian Team Trials were held at Tamar Bridge Club in St Leonards from Saturday 8 April to Sunday 9 April.
Winners 2017 Tasmanian Open Trials were John Bailey and Hilton Francis. They managed to evade our photographer!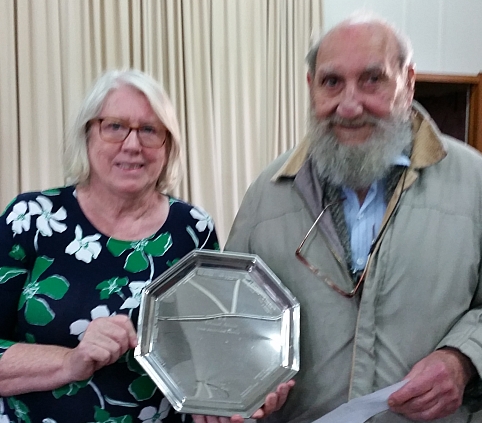 Winners 2017 Tasmanian Seniors Trials Julia Corr and Bert Forage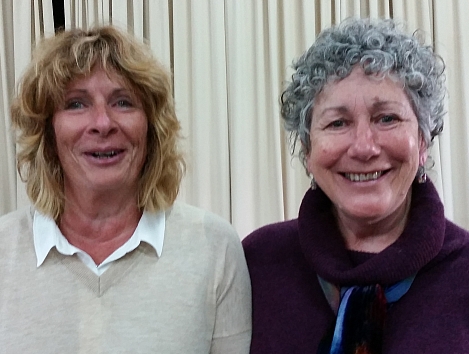 Winners 2017 Restricted Trials Barbara Giizel and Pam Murphy
Winners 2017 Tasmanian Womens Trials Barbara Holland and Dallas Cooper
---
2017 Tasmanian Festival of Bridge
The 2017 Tasmanian Festival of Bridge was held at Wrest Point Hotel Casino in Hobart from Thursday 16 March to Sunday 19 March. The overall entries set a new record with 71 Tables on the first 2 days and 70 tables in the TBIB Australian Swiss Pairs over the weekend. Thanks are due to all who helped make the event a great success particularly the convenor Dallas Cooper and the entries secretary Andrew Richman. Keith and Shirley Graver had worked tirelessly over the months leading up to the event dealing all the boards. Also thanks are due to the major sponsor of the event TBIB and to Pennicott Wilderness Journeys.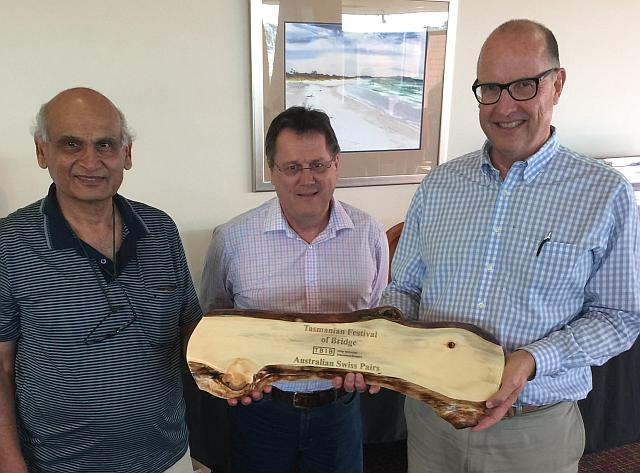 Winners 2017 TBIB Australian Swiss Pairs Avi Kanetkar & Bruce Neill with Steve Weil from TBIB (centre)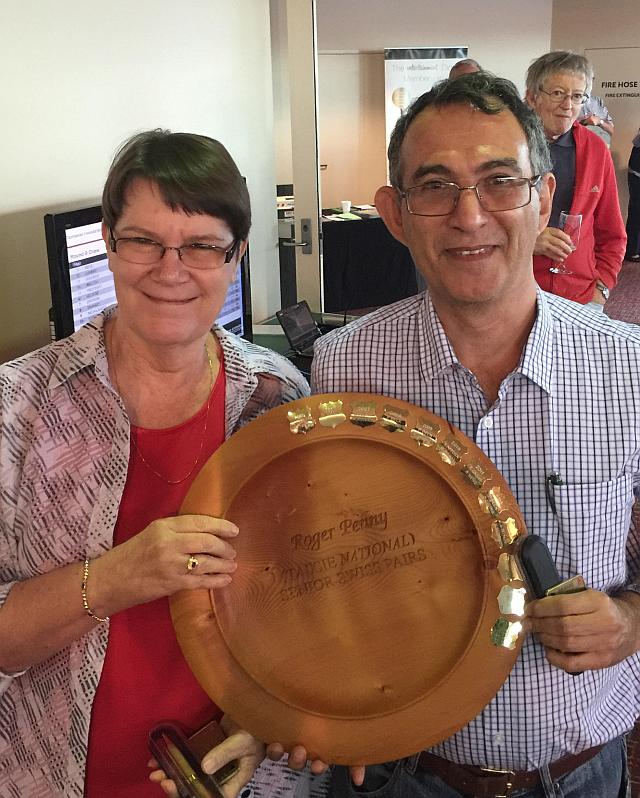 Winners 2017 Roger Penny Senior Swiss Pairs Pauline Gumby & Warren Lazer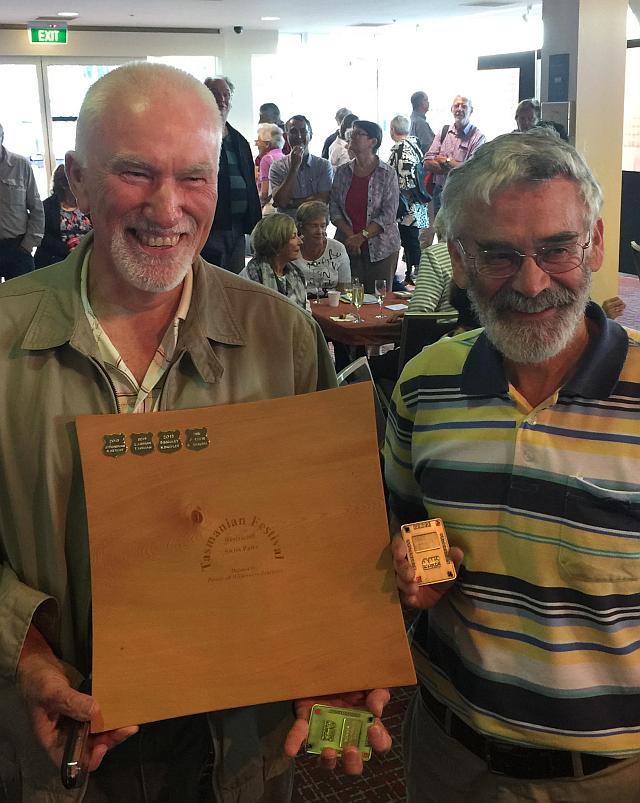 Winners 2017 Restricted Swiss Pairs Leigh Wade & David Marshall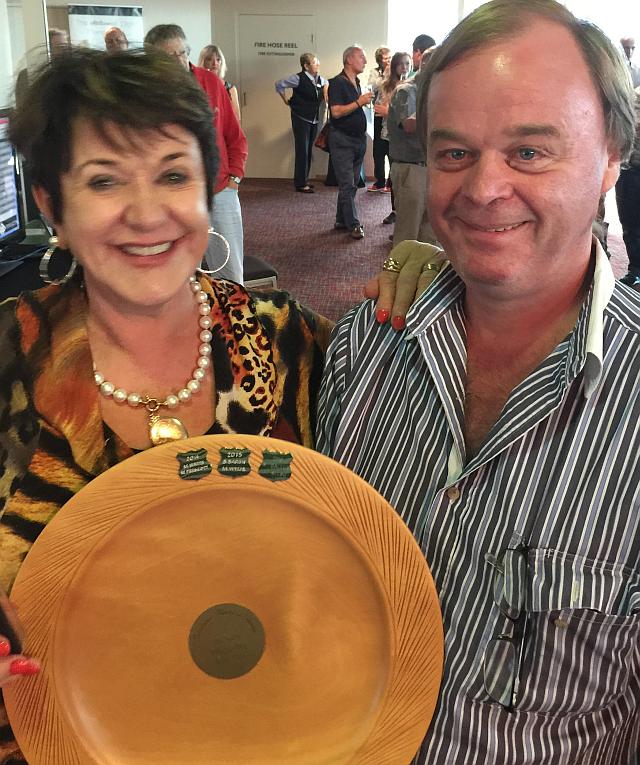 Winners 2017 Island Matchpoint Swiss Pairs Marlene Watts & Michael Prescott
Click here for Full TFOB Results
---
2018 Tasmanian Festival of Bridge
The 2018 Tasmanian Festival of Bridge will be held at the Launceston Country Club Hotel and Casino from Thursday 22 March to Sunday 25 March 2018. The Festival will include The Roger Penny Senior Swiss Pairs, the Island Matchpointed Swiss Pairs and the TFOB Restricted Swiss Pairs on the Thursday and Friday with the TBIB Australian Swiss Pairs Championship over the weekend. Make a note in your diary.
---
The TBA is is the largest bridge club in the state with about 400 members and is the administrative body for the game of bridge in Tasmania. Local Tasmanian clubs affiliated with the TBA are Burnie, Devonport and Ulverstone in the north-west region, Tamar and Launceston in the north and southern clubs Kingborough, Eastern Shore and Hobart City. The TBA is responsible for running national and state events including the Australian Swiss Pairs championships and the Roger Penny Senior Swiss Pairs competition. These are conducted annually with the venue alternating between Hobart and Launceston. The TBA also administers the Masterpoints system for the ABF and endeavours to promote the growth and teaching of bridge throughout Tasmania via its affiliated clubs. The TBA's new, purpose-designed Centre at 5 Marine Esplanade, New Town Bay serves as both our local Clubrooms and the headquarters for bridge in the state.
Bank Account Details for direct debit: BSB: 067-102 A/C #: 2801 2004 A/C Name: Tasmanian Bridge Association
ABN: 66 028 130 967