Lessons | President's Message | Increased number of tables | Members update
It is a great pleasure to announce the next set of David Robinson's ever popular lessons, starting Wednesday October 28th. David will be holding five lessons covering twelve topics to improve your declarer play and make those all important extra tricks. The topics are:
Trumping losers in dummy
Discarding losers on dummy's winners
Finesses

Direct, indirect, combination, double, ruffing, safety and backwards

Hold up plays
Cross ruffing techniques
Techniques to establish a long suit

Ducking, ruffing and finessing

Unblocking plays
Avoidance plays

Simple situations, hold ups, swapping losers, Morton's fork, scissors coup, loser on loser

End plays

Throw ins and eliminations

Loser on loser
Dummy reversal
Squeeze plays

Basic squeeze mechanism and what to look for
The lessons will be held at the TBA club rooms at 2pm on Wednesdays - October 28th, November 4th, 18th and 25th, and December 2nd. The cost is $5 per person per lesson.
---
What's Happening at the TBA - October 2020
The TBA Committee met at the TBA on Tuesday October 6th from 3.30pm.
PARTICIPATING : J Rhodes (Chair), L Cooke, M Gibbs, M Sherlock, S Edler, E Gee, K Marsden, I Bailey, G Poulton, P Timmins, S Falkingham
APOLOGIES : J Grosvenor
The following matters were discussed :
Building Matters
Correspondence has been received from the Tasmanian Community Foundation to advise that we have not progressed to the second stage of the current round of grant funding. A building subcommittee comprising Julie Rhodes, Malcolm Sherlock and Edward Gee will continue to investigate the feasibility of our extensions although they have now been placed on hold indefinitely.
Tournament Matters
Simon Edler reminded members that the Tasmanian Swiss Pairs would be run by Tamar Bridge Club in Launceston over the weekend of October 24th and 25th.
The 2021 Tasmanian Bridge Congress will be held at Elwick racecourse from April 9th – 11th 2021. Reserve these dates in your diary and watch out for more details soon. There will be rookie, novice restricted and open sections to cater for all levels of experience.
Congratulations to Anne Parrot and Warren Papworth for winning the recently concluded Elsie Strickland pairs. A three week Swiss Pairs event begins next Monday night.
Improver's Bridge Lessons
David Robinson will be conducting a series of lessons for improvers starting on October 28th and continuing on Wednesday afternoons of Nov 4th, 18th, 25th and Dec 2nd from 2.00pm. The theme is "How to take that extra Trick!" and focuses on all the different ways of taking an extra trick from ruffing losers in Dummy through to avoidance plays and squeezes. Cost is $5 which David kindly donates to the TBA. The topics covered will increase in difficulty as the lessons progress. Full details of the classes will be advertised at the Club and on the TBA web site.
Online Bridge
Now that the Tasmanian Department of Health has advised that we can use regular sized tables provided that other COVID-19 safety measures remain in place, we have been able to increase the number of tables in use to 18, which is a big improvement on 12. Bookings are still recommended for busy sessions to ensure that you reserve a place, but it means we will be less reliant on running parallel online sessions.
The TBA is currently evaluating the timing and frequency of online sessions for the future and we would welcome feedback from our members as to their preferences in this regard. The topic will also be discussed at Ross on October 30th as players from Northern clubs are also encouraged to participate.
Melbourne Cup Day – November 3rd
A special Melbourne Cup event will be held from 10.30 am on Tuesday November 3rd. Table Money will be $10 which will include Red Masterpoints and a glass of champagne. Participants are asked to bring a plate of food to share, which will be individually plated (like we did for the AGM) to ensure compliance with COVID-19 safety requirements.
This year we are going to hire a Catering Assistant to reduce the work load on members around this event.
There will be $2 and $5 sweeps running throughout the day – members are encouraged to bring correct change to make things run smoothly.
There will be prizes for the best dressed and best headwear (hats and fascinators both included). There will also be a prize for the overall winner of the event as well as a prize for the highest finishing restricted, rookie and novice pairs.
Social Bridge
Due to the interest of several members in playing social bridge at the TBA, the Committee has decided to allocate one Sunday a month for social bridge. The regular Sunday will be the second Sunday of the month, starting on Sunday November 8th at 1.15pm. Sue Falkingham will be directing and players are encouraged to bring a plate of food to share. Members are able to bring a visitor to participate, but all visitors must sign the COVID-19 Safety Plan undertaking, and comply with COVID-19 Safety Plan requirements. Normal table money will be payable.
New Chairs
As a result of a motion carried at the AGM , the TBA will purchase 10 new chairs for people with special needs. Lynne Cooke is looking into this, so if you are a person with such needs, or have knowledge of chairs which might be suitable, please her or another committee member about it.
Laundry Assistant
We are looking for a volunteer to take care of the TBA laundry. This would involve checking the "laundry basket" and taking home the tea towels or table cloths for washing. If you could help out the club in this way, please let me, or a committee member know.
Missing Bridge? – We are missing you!
Some of our members have been missing since COVID-19 began. If your circumstances have changed and you need some help to come back to bridge, let us know – we might be able to help with organising a lift or a partner for you.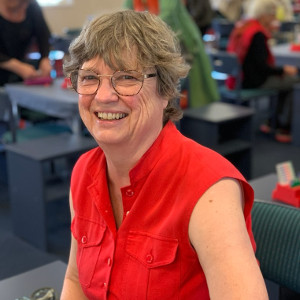 Our thoughts are especially with Judith Oxley as this time – all the best Judith; we hope we see you back soon.
Julie Rhodes
President, TBA
---
New Public Health advice allows more tables
Yesterday morning I was advised by the Tasmanian Dept of Health that we can resume playing at normal sized tables, provided that:
We continue to implement an active COVID-19 Safety Plan
We maintain a distance of 1.5m between tables
We do not exceed the 2 square metre rule
This new advice is as a result of an "overall easing" in the interpretation of the 1.5m rule.
Following this advice, the TBA committee has approved the rearrangement of tables to accommodate as many as possible in our playing area whilst still complying with the current COVID-19 restrictions.
The club room has been reorganised with 18 single tables plus one in the Vera Houdek library. Thanks to Malcolm Sherlock, Trish Colles, Jenny Penny and Chris Carolan for implementing this as quickly as possible.
Booking for each session is still required, and the booking system will be updated to suit.
Julie Rhodes
TBA President
---
With the slow down in Australian bridge activity due to COVID-19 April and May saw no Masterpoint rank promotions for TBA members. The ABF has also suspended the national McCutcheon Awards for 2020. State and Club McCutcheon reports are still available from the ABF Masterpoint Centre website.
The TBA Committee has approved two new membership applications. Please welcome Anne FitzGerald and Helen Squier, and we look forward to be able to see them in person soon.
The ABF Masterpoint Centre website provides a range of club, state and national reports updated each month. These include promotions, McCutcheons, most improved players, and top 50 Masterpoint earners.
---
Tas Swiss Pairs | GNOT | SAAB | Devonport and Tamar | Vera Houdek Pairs | Older events
Tasmanian Swiss Pairs
The 2020 Tasmanian Swiss Pairs was held at the Tamar Bridge Club on the weekend of 24-25 October. 18 pairs played, with players from around the state. Seven matches of 14 boards were played.
Congratulations to winners. Sandra and Andrew Richman came first. Judy Mann and Kristine Thompson came second. Martin George and Frank Milford came third. Full results can be found here.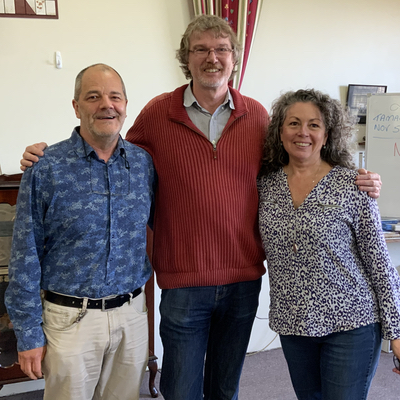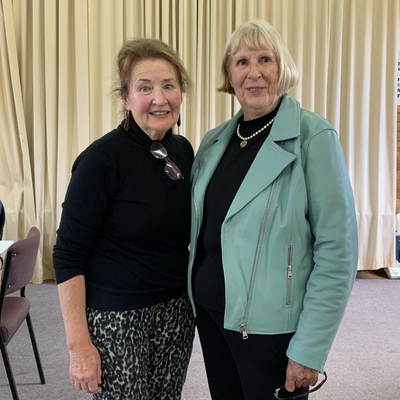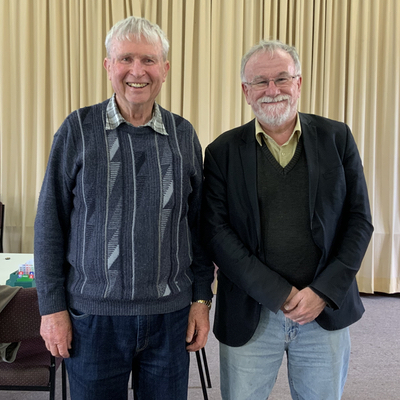 Thanks to the Tamar Bridge Club for hosting the event. Thanks to Simon Edler for being the convener and director. Thanks also to Jane Edler for her assistance across the weekend.
---
GNOT Qualifiers 2020
The TBA ran two separate GNOT Qualifier rounds over three weeks of Monday Night and Friday Morning sessions.
Congratulations to all the participants and especially to the top placed pairs in each:
Monday Night Qualifier
David Robinson & Phil Beck
Chris Girvan & Maria Gibbs
Judy Bills & Ann Paton
Friday Morning Qualifier
Duncan Abercromby & Graham Cooper
Phil Timmins & Julie Rhodes
Richard Cooke & Margaret Gibbs
Teams will be arranged from all the pairs who played to represent the TBA in the GNOT Southern Final on September 20.
---
The Southern and Ancient Beaches Challenge 2020
(Click on the images to enlarge)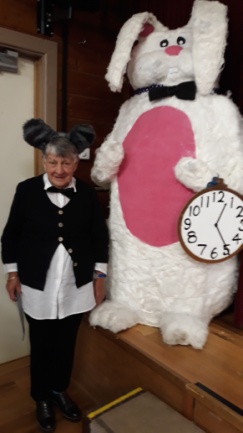 Did you miss our recent trip to Wonderland? Well it's been voted the best yet! We just might have another next year.
You won't win red master points (whatever they are) but you get to play competitive bridge and maybe get your names on a trophy. We can guarantee you some amazing costumes, a fair chance to win a prize and lots of laughs along the way.
Here's a taster to encourage you to come along …
Sixteen teams jumped into motor cars or scurried down rabbit holes to emerge in South Arm sporting mad hats of every description. Decked in pink or hidden under mushrooms or flouncing about as queens and knaves it was hard to think of these characters as serious bridge players.
Flamingos perched on one leg bravely teetering and flapping. Their efforts won them the Best Dressed Team Prize. A couple of knaves brought their tarts along. A team of somewhat dysfunctional Disorderlies gyrated and quivered their way to a meltdown and the coveted Strutters Prize. The Lynch Mob dangled their hangman's nooses menacingly and the Best Dressed Dormouse was undoubtedly … um … a dormouse.
And then there was lunch -- BBQ and salad followed by tiramisu, meringues and fruit all consumed in the sunshine and in excellent company.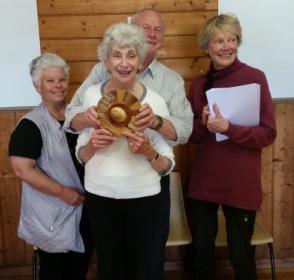 The bridge was seriously contested with winners and losers emerging from beneath piles of scoresheets. Bobbie (obviously the only player concentrating at the time) won our first ever Beer Card. The Four Aces took out the prestigious Tortoise Trophy.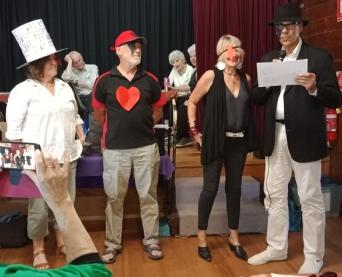 The Dodos (Lene, Merryl, Graham and Catharine) scored the SAAB Trophy. They were closely followed by The Knaves and their Tarts (Dave, Anj, Judi and Geoff).
Thank you everyone who participated in so many different ways.
We are able to donate $255 to Youth Bridge.
And our long suffering Director …. We couldn't do this without you Dallas. Thank you!
And the last word goes to the White Rabbit. Don't be late next year.
The SAAB Team
---
It was a big weekend of bridge in the north of the state with the Devonport Bridge Club's February Swiss Pairs on Saturday 8 February and the Tamar Bridge Club Congress on Sunday 9 February. Both events were well attended, including a sizeable contingent of players from southern clubs. Both were 6 x 9 board IMP scored Swiss Pairs events.
Devonport had 29 pairs playing. First place went to John Bailey and Josef Kuriacose, second to Brian O'Rourke and Mike Longmire, and third to Haj Skilton and Roger Watts. Full results are on the Devonport Bridge Club website. If anybody has photos of the Devonport event to contribute, please email them to the TBA.
Tamar had 34 pairs playing. In the open category first place went to Andrew and Sandra Richman, second to Vicky Cowan and Catherine Elliott, and third to Jane Routley and Judy Mann. In the restricted category first place went to Sue Martin and Sue Falkingham (fifth overall) and second to Phillipa Pitt and Ros Pyrke (sixth overall). Full results are on the Tamar Bridge Club website.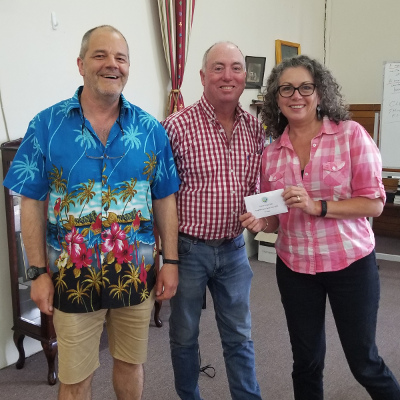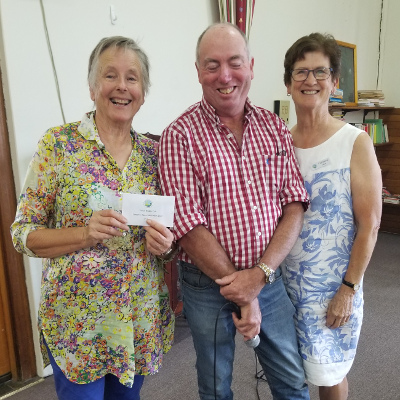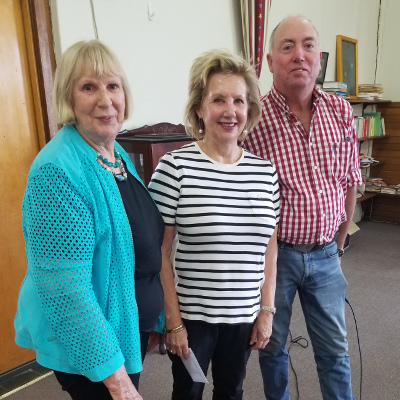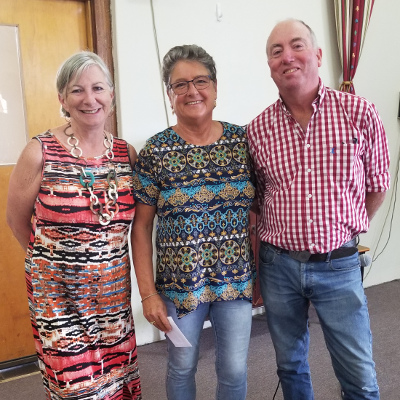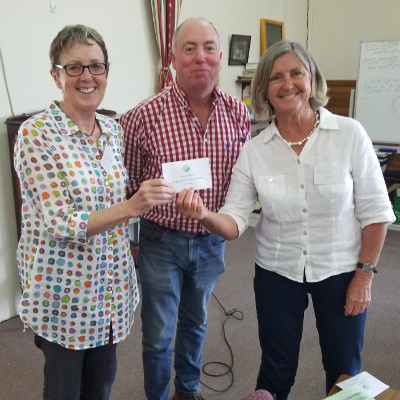 Thank you to both clubs for organising and hosting these events, and in particular for making their southern visitors feel so welcome. Thank you also to Peter and Simon for directing.
---
The Vera Houdek Pairs for 2020 was played on Sunday 2 February at the TBA club rooms. This is a matchpoint Swiss Pairs event played over 6 x 9 board matches. 28 pairs played - 14 open pairs, 7 restricted pairs (under 300 masterpoints) and 7 novice pairs (under 100 masterpoints).
The overall winners (and top placed restricted pair!) were Annie Bartlett and Julie Rhodes. Second overall were Robert and Jane Tyson. Third overall were Susanne and David Sarten. The top placed novice pair were Mardi and John Grosvenor. Full results are here.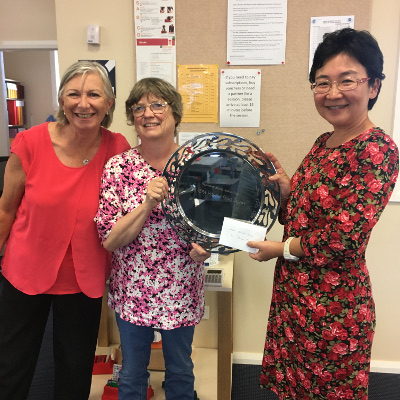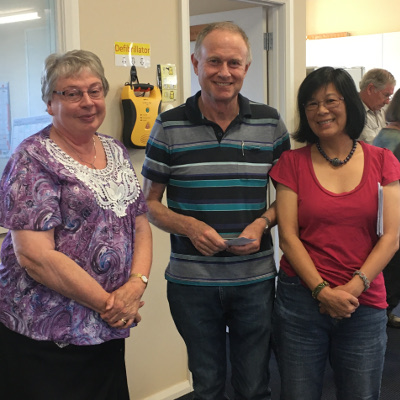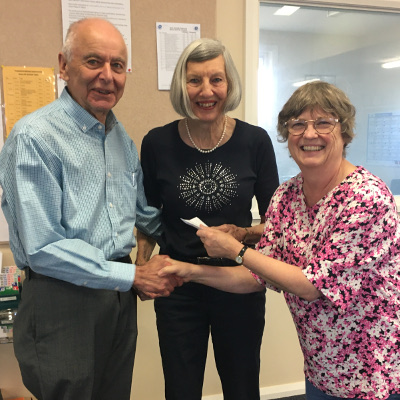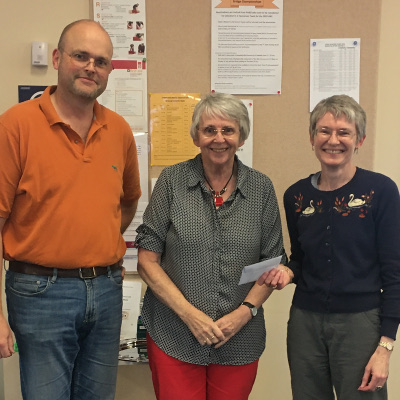 A big thank you to Sue Falkingham for organising and directing the event, and for keeping her cool when the technology gremlins struck. Thanks also to Chris Carolan for his telephone support in gremlin eradication. Thanks to all players who brought food for morning and afternoon tea.